8 Most Popular Types of Office Chairs: A Guide to Every Style, Seat, & Solution
2023 Nov 8th
When buying office chairs, whether for your company's or your personal use in a home office, it's important to have one that you can sit in comfortably for long hours and that suits your needs. Office chairs are also designed to be functional and serve specific purposes in the workplace, such as boardroom chairs, task chairs, and more.
Office Seating is one of Canada's leading office chair companies, and we've collected a helpful guide to make it easy to distinguish which chair size, style, and solutions will suit you best.
Arguably one of the most comfortable and customizable types of office chairs are ergonomic chairs, which are specifically designed to be easily personalized for the use of nearly any body type and size. They feature an ergonomically sound design that improves overall posture, comfort, health, and even productivity. Additionally, ergonomic seating solutions have the potential to drastically reduce worker sick days and minimize workers' compensation claims due to chronic injuries (back, neck, legs, shoulders, etc.).
If you're shopping for ergonomic office chairs, some features you can look for include:
●Seat back angle adjustment
●Comfortable seat tilt that can be perfectly adjusted to support your pelvis and reduce strain.
●A backrest that continuously supports the natural lazy "S" curve of your spine.
●Adjustable chair height and width adjustable arms.
●Proper lumbar support.
Mesh office chairs are highly sought after due to their breathability and are among some of the most popular task seating. Not only are they designed to fit the body but also to minimize the concentration of heat, which can cause unnecessary fatigue and sleepiness on long days behind the desk. Most of today's leading models can be customized/adjusted to fit the specific characteristics of the body type and height of those using mesh chairs. You can adjust the distance between the armrests, minimize back tension, as well as tweak the seat height and depth, and armrest height for maximum comfort.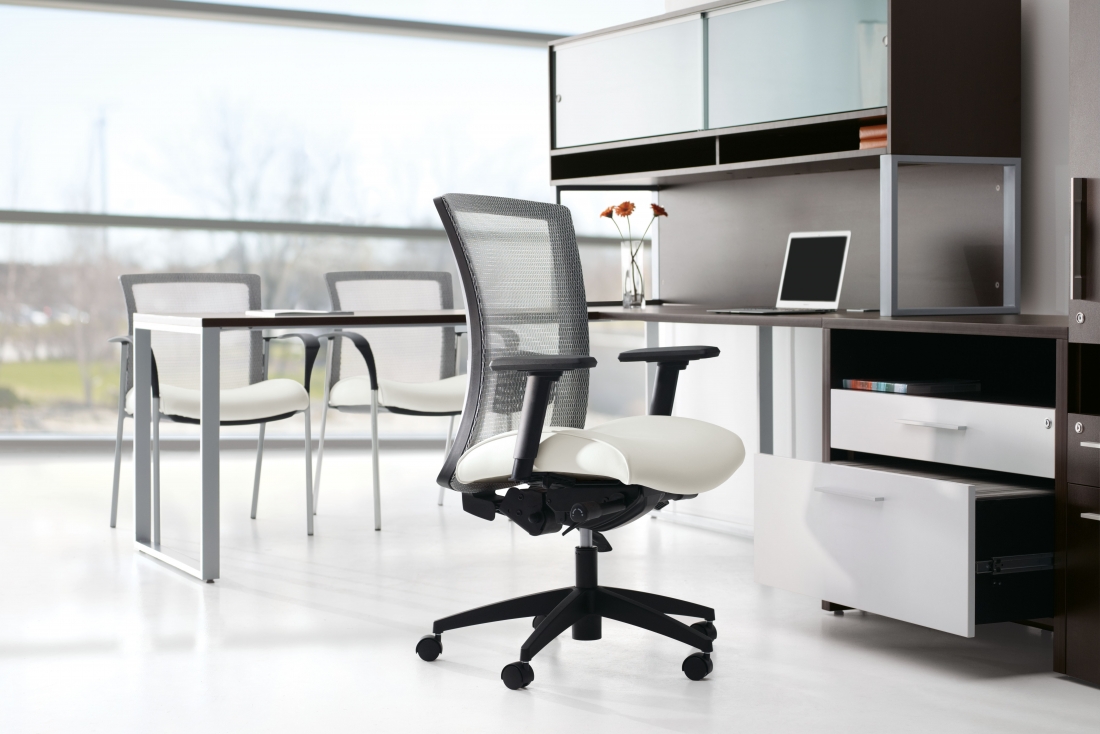 Your top directors and executive offices deserve a special chair that's not only ergonomic but also a work of art. Often, executive chairs boast a more ornate design and sleeker features such as leather or faux-leather upholstery, conveying a sense of authority. They also contain higher seat backs than traditional chairs, kick plates that prevent scratching, wing cushioning, ornate wood details, and more. However, they're not only designed to exude a sense of status but also to be extremely functional and to keep executives comfortable throughout the day while still offering all the features of a normal task chair.
Boardroom chairs (also known as conference room chairs) need to offer a good first impression to clients and are designed to be comfortable so staff can comfortably sit in on longer meetings or spend time giving presentations. Usually, boardroom chairs offer minimal adjustments to keep costs down. However, the most important adjustments in a boardroom chair are seat height and arm height adjustments.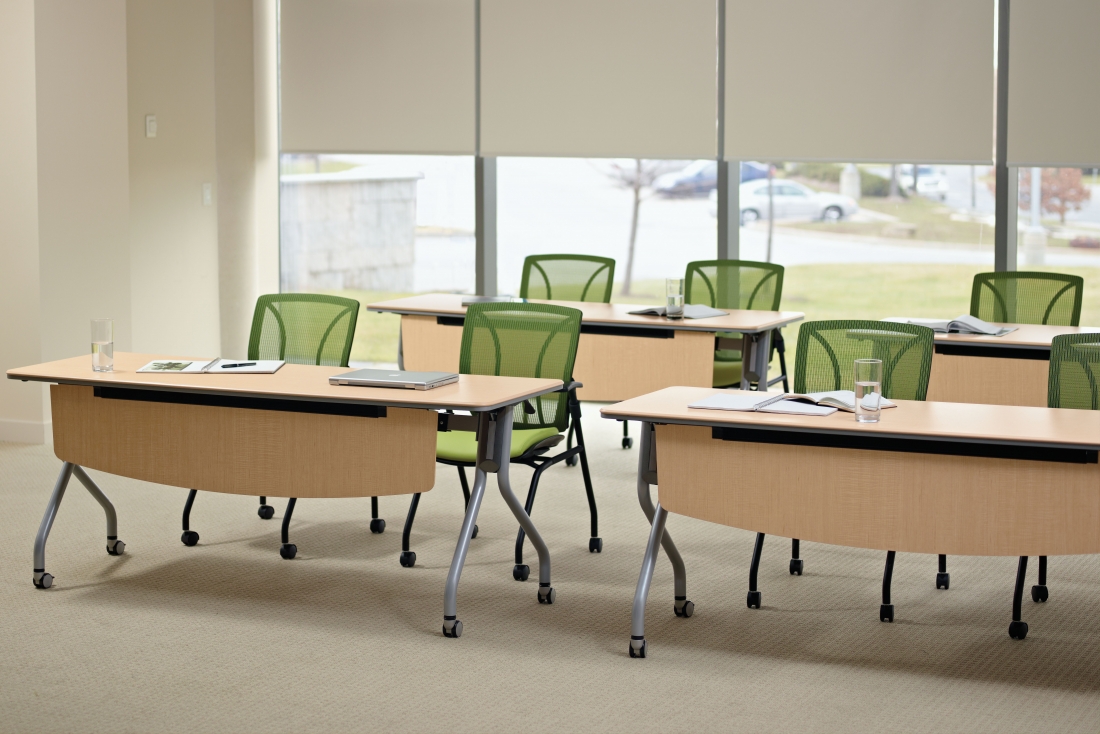 Big and tall chairs are designed specifically for those with larger or taller body types and will accommodate any large people (over 300 lbs.). They usually come equipped with all the features of traditional high-quality office chairs including adjustable seat height, depth, adjustable armrest height, and lumbar support. However, they employ extremely durable components that are heavy-duty and designed to last.
Guest office chairs are often found in waiting rooms, or conference rooms to provide seating for shorter periods of time, like when someone needs to sit in on a meeting quickly. Quality guest chairs will also make a good impression on visiting clients and other partners, remaining functional but also adding to your office's aesthetics and sense of professionalism. They are traditionally stationary, meaning they have four legs that don't come with casters, and come in a wide variety of material colors, making it easy to find one that matches your office interior perfectly. The most important use of guest chairs is seating temporary visitors who usually will sit across the desk (i.e., lawyers, banks, government offices, etc.). There are two types of guest chairs, "leaving chairs" and "staying chairs."
For temporary events held in the office or last-minute seating accommodations for larger meetings, having stacking chairs on hand that can be used when needed and then easily stored is key. They're convenient, comfortable, functional, and save a lot of space. In addition to offices, they're also a very popular seating option for weddings, social gatherings, school events, parent meetings, dining areas, meeting rooms, community centres, outdoor events, AGMs, and business shareholder meetings.
Stools are most often used in an office setting in places like breakrooms or waiting rooms, as well as for workspaces, where standing desks, drafting tables, and other elevated workstations are frequently used. A quality stool will include features to enhance your comfort such as back, and foot support solutions designed to ensure good circulation throughout the body while working standing at an elevated desk/table. They can be the perfect solution for classrooms and laboratories, bars and restaurants, and even the kitchen island of your home.
Contact Us Today for Office Chairs in Canada
Office Seating has a wide variety of chairs to choose from and stocks today's leading manufacturers like - Icon, OTG, Global Chairs, Office Star Products . Most of our office chairs come equipped with a limited lifetime warranty from manufacturers. We also offer FREE shipping in Canada on select orders and models.
For more information contact us online today or email info@officeseating.ca.